Court documents have surfaced online revealing the troubles in the one-year old marriage of former President Olusegun Obasanjo's son, Olujonwo and his wife Tope, the daughter of Premier Lotto founder Kessington Adebutu.
The documents reveal that shortly after the wedding ceremony, Olajuwon has allegedly suffered from physical assaults by his wife as well as threats to his wife.
Last year, Olujonwo's mother Taiwo Obasanjo had repeatedly spoken out against the wedding with efforts made to postpone the wedding ceremony. She had described the marriage as "devilish" and also made allegations of attempted assassination.
The attempts at a postponement, however, came to an abrupt end in April 2018, one month before the wedding ceremony was held.
In the court documents that surfaced online, Olujonwo alleges that he has had to leave his matrimonial home as he feared for his life. He's calling on the court to intervene and help prevent further attacks.
See the alleged documents below.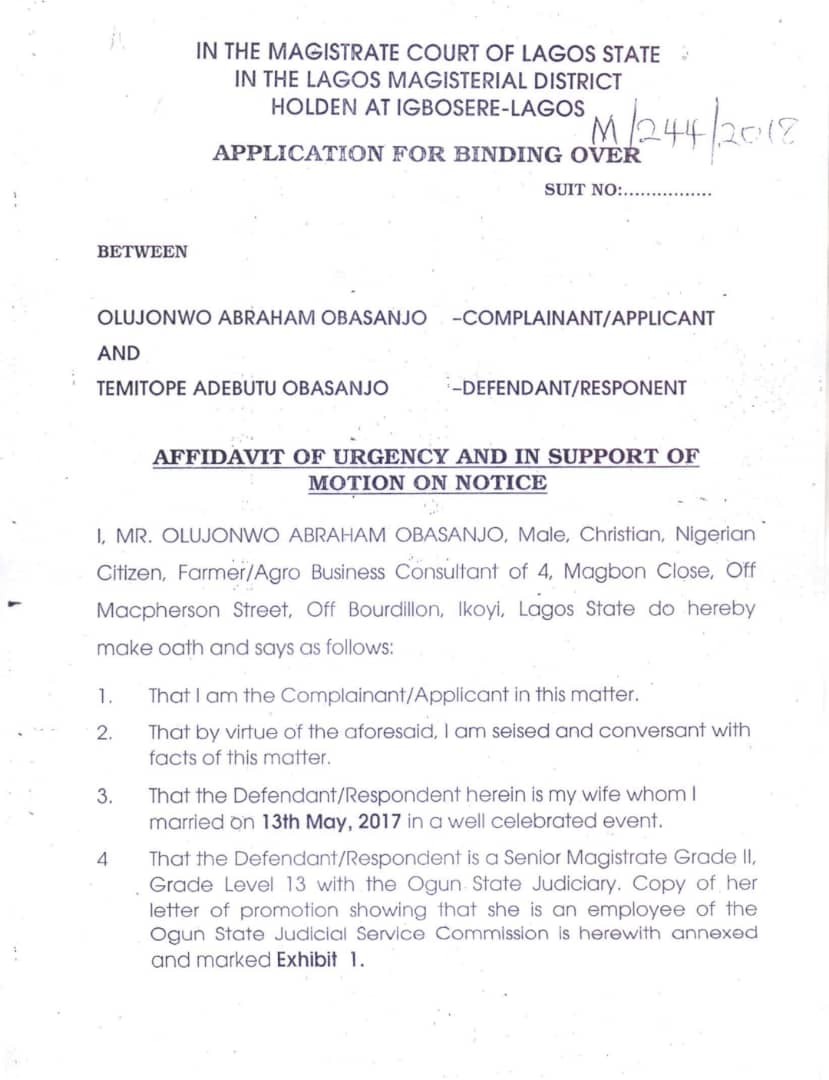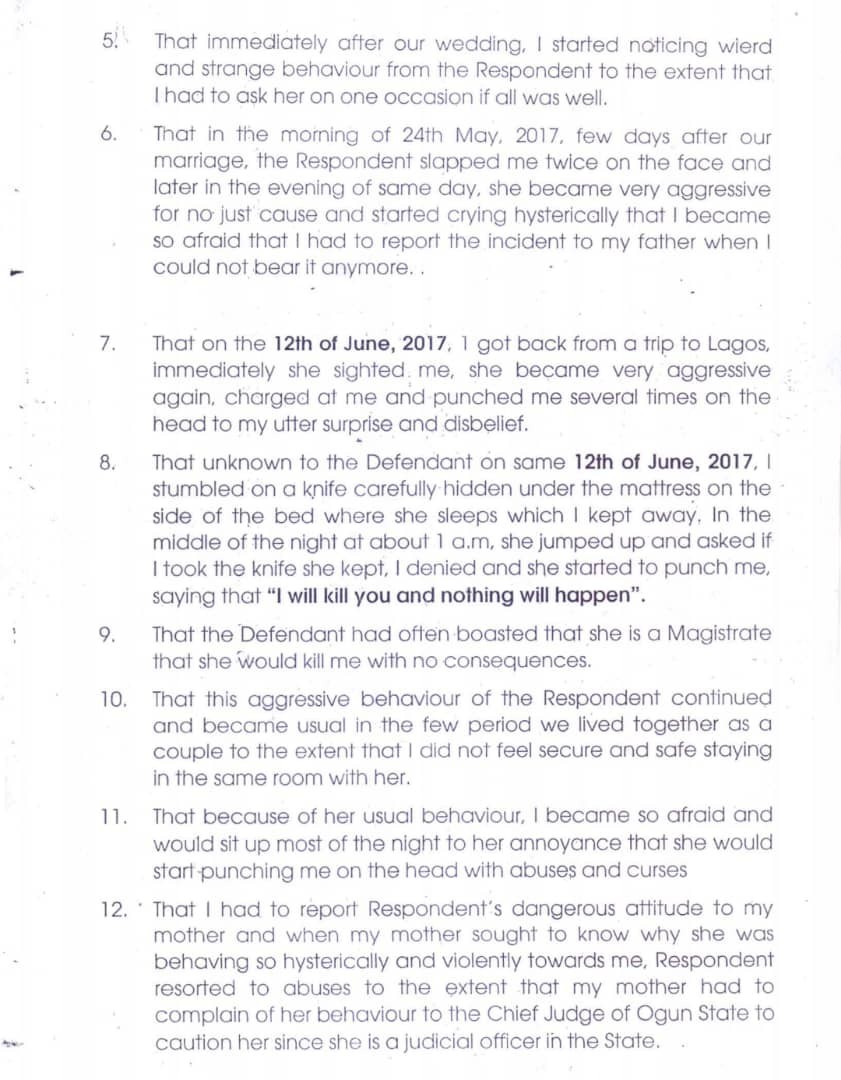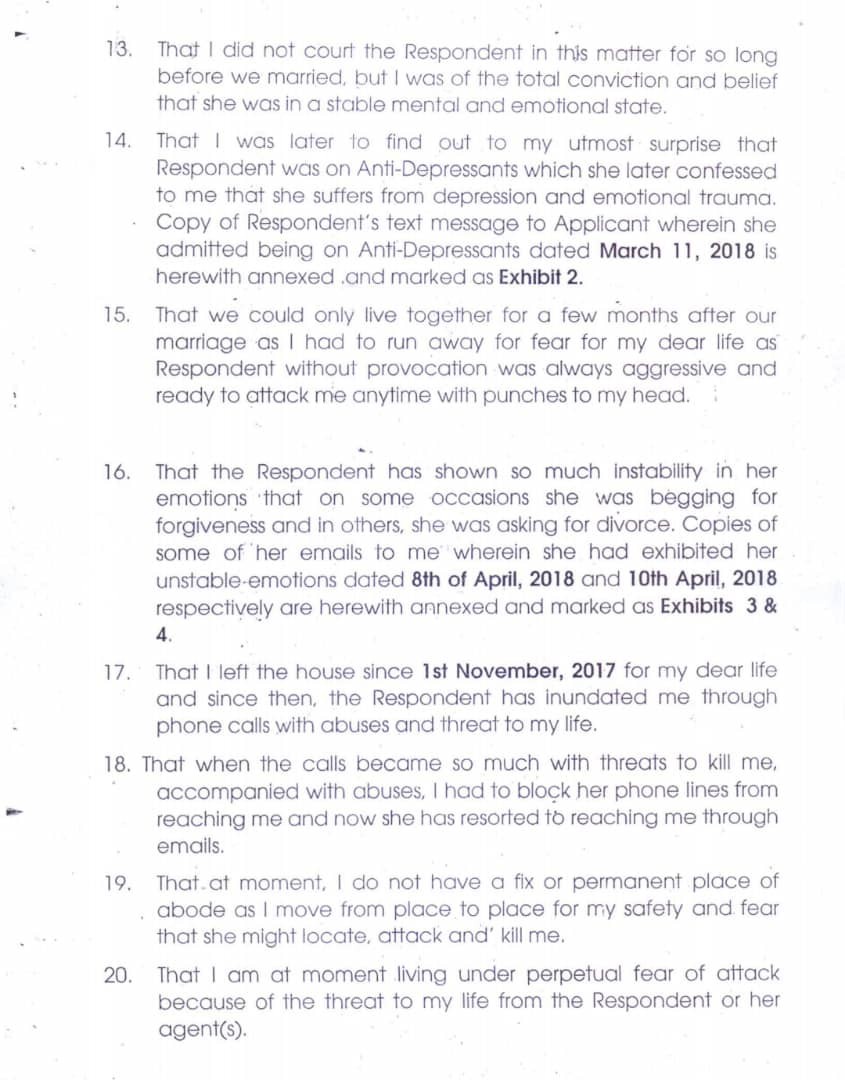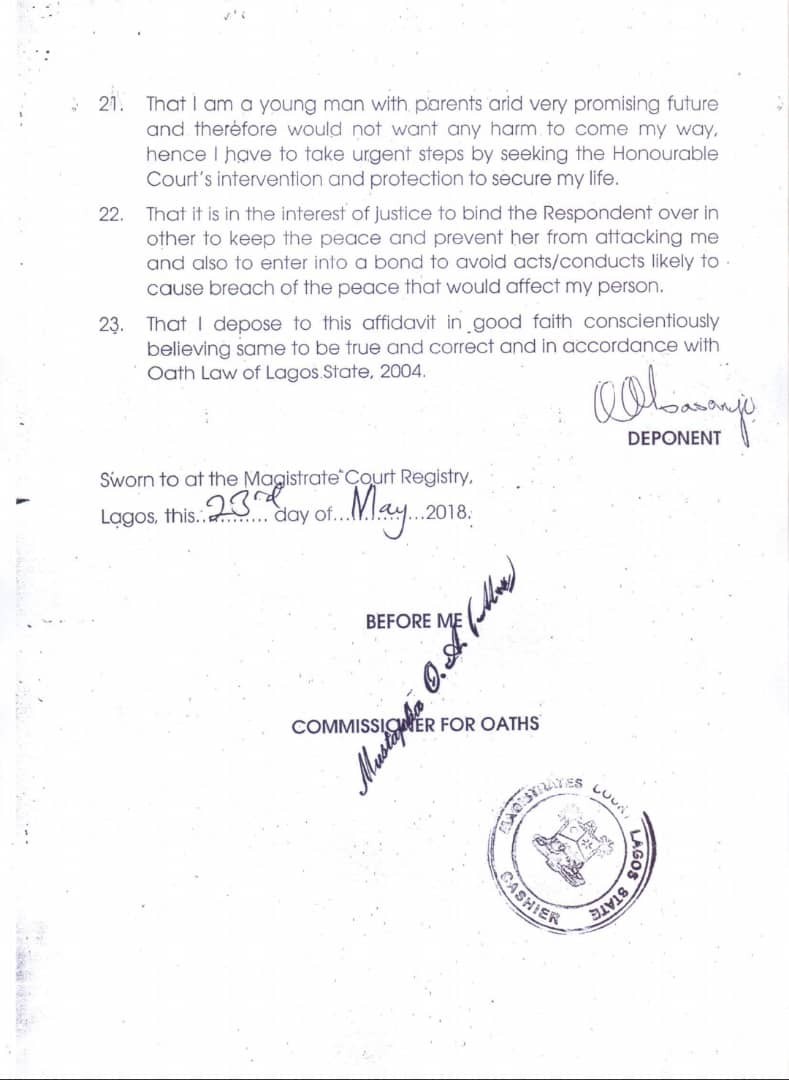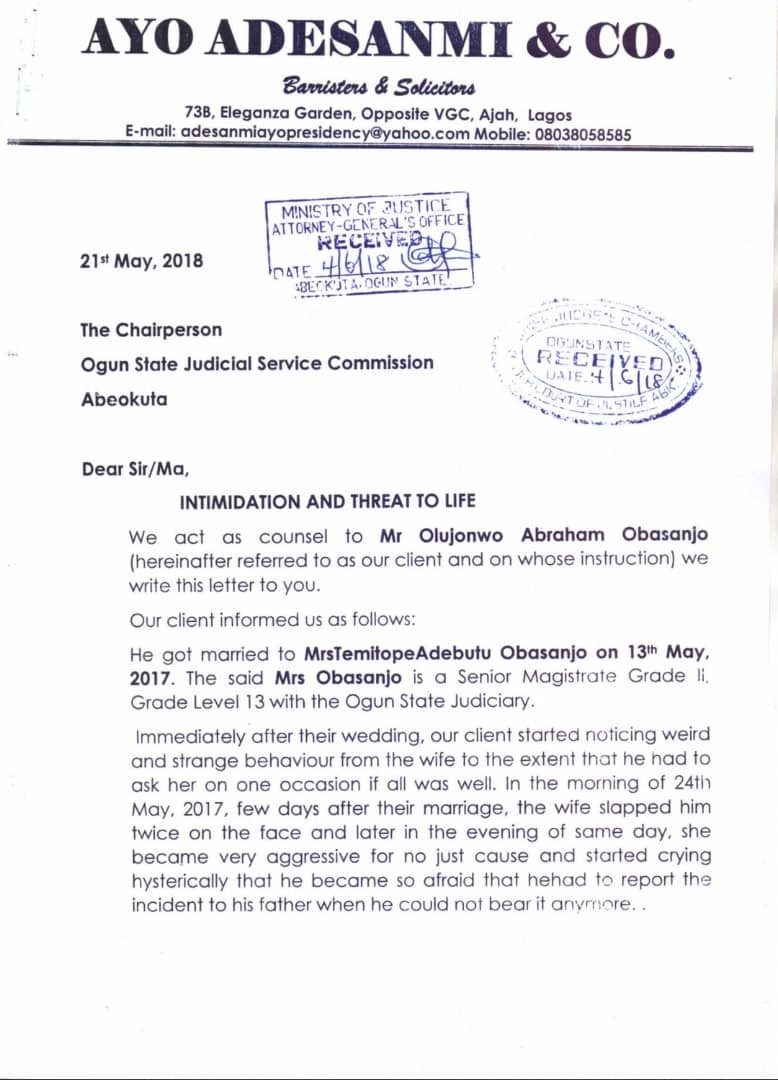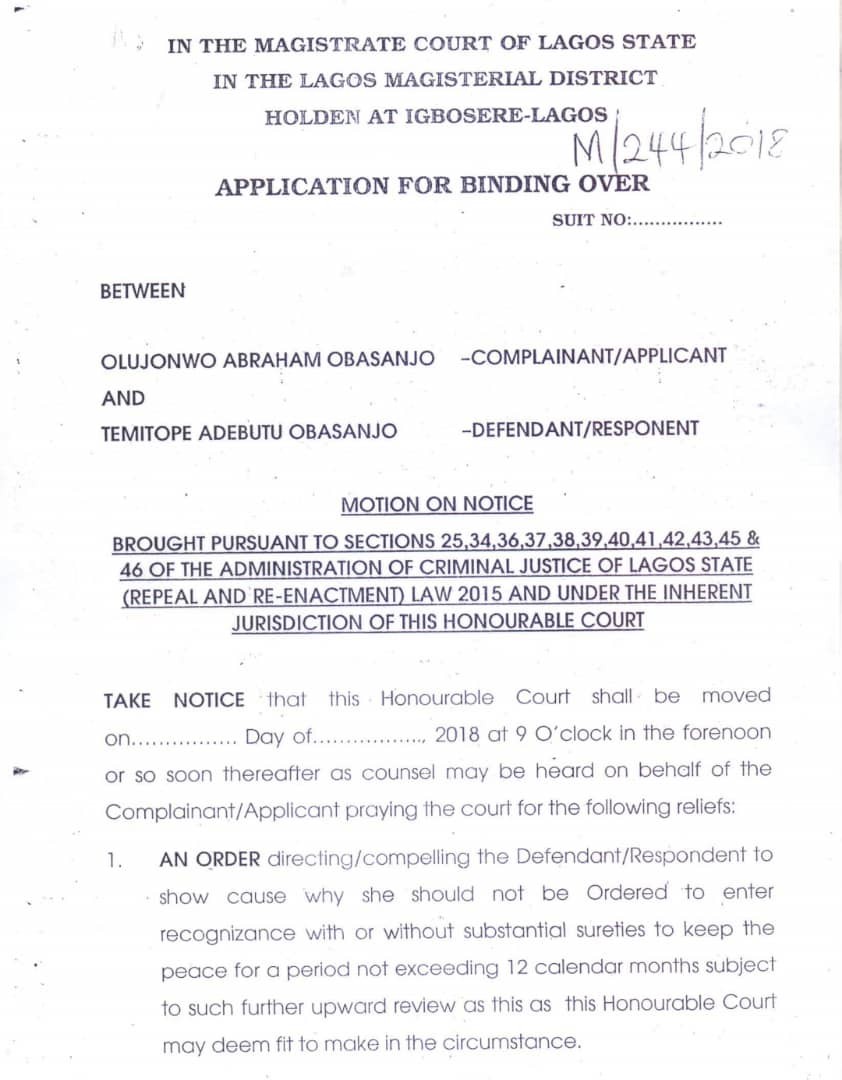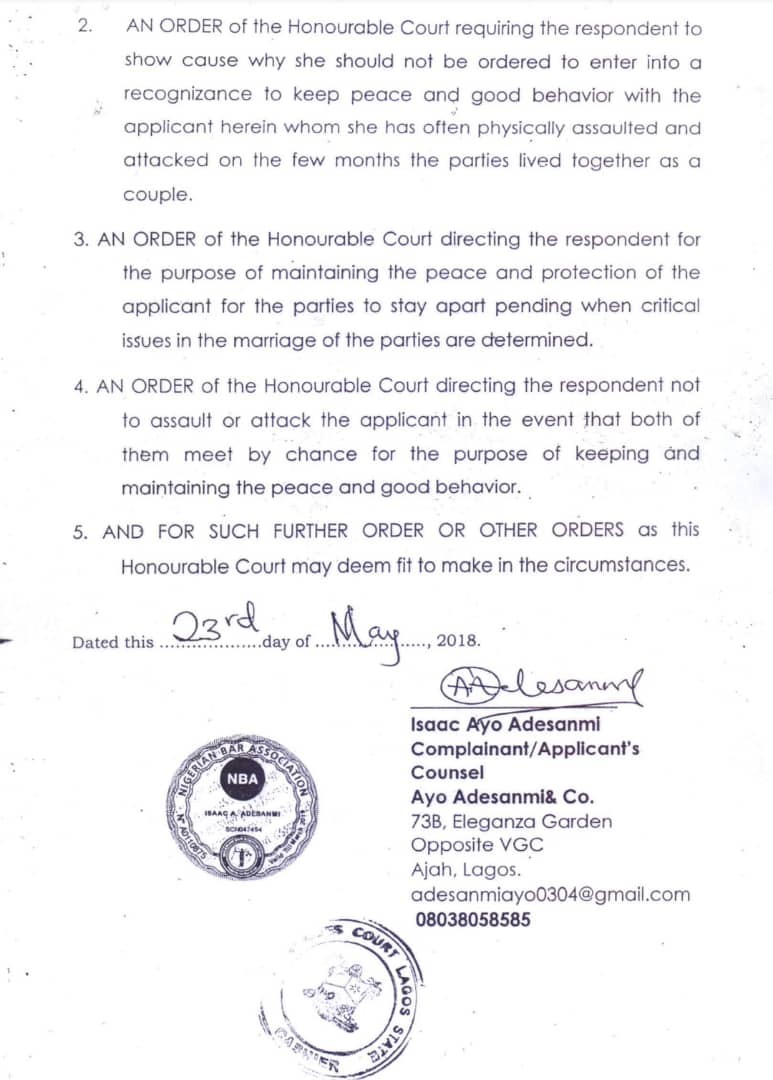 Alleged Email Evidence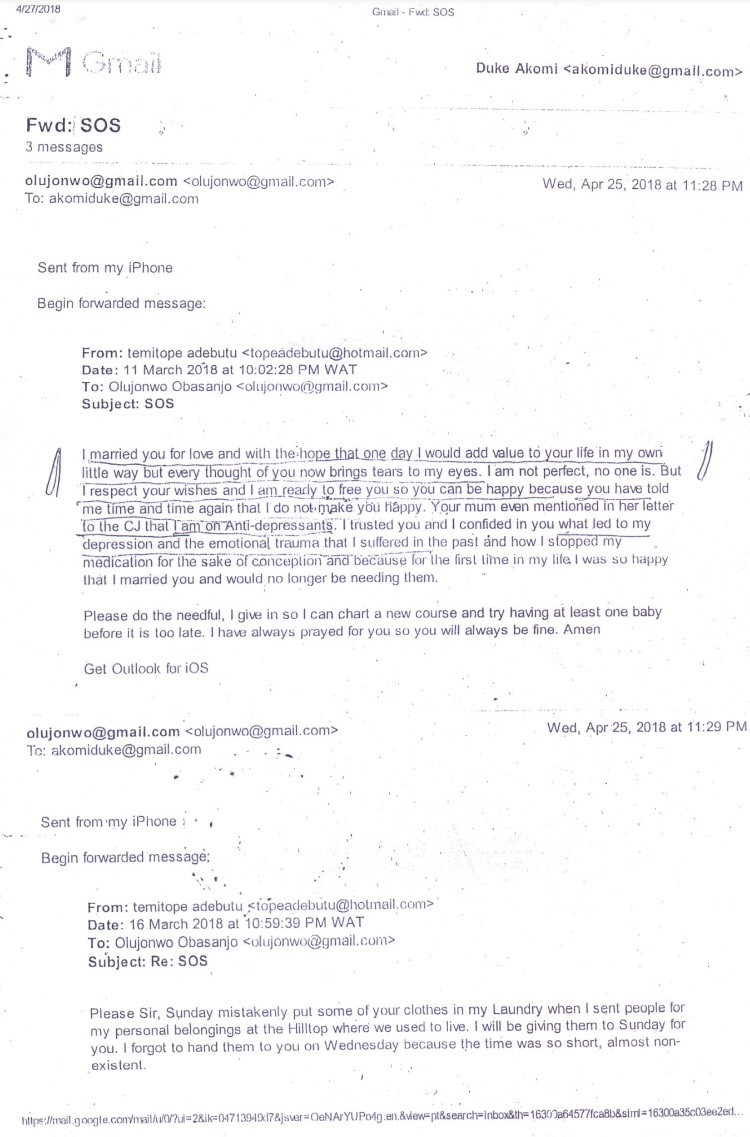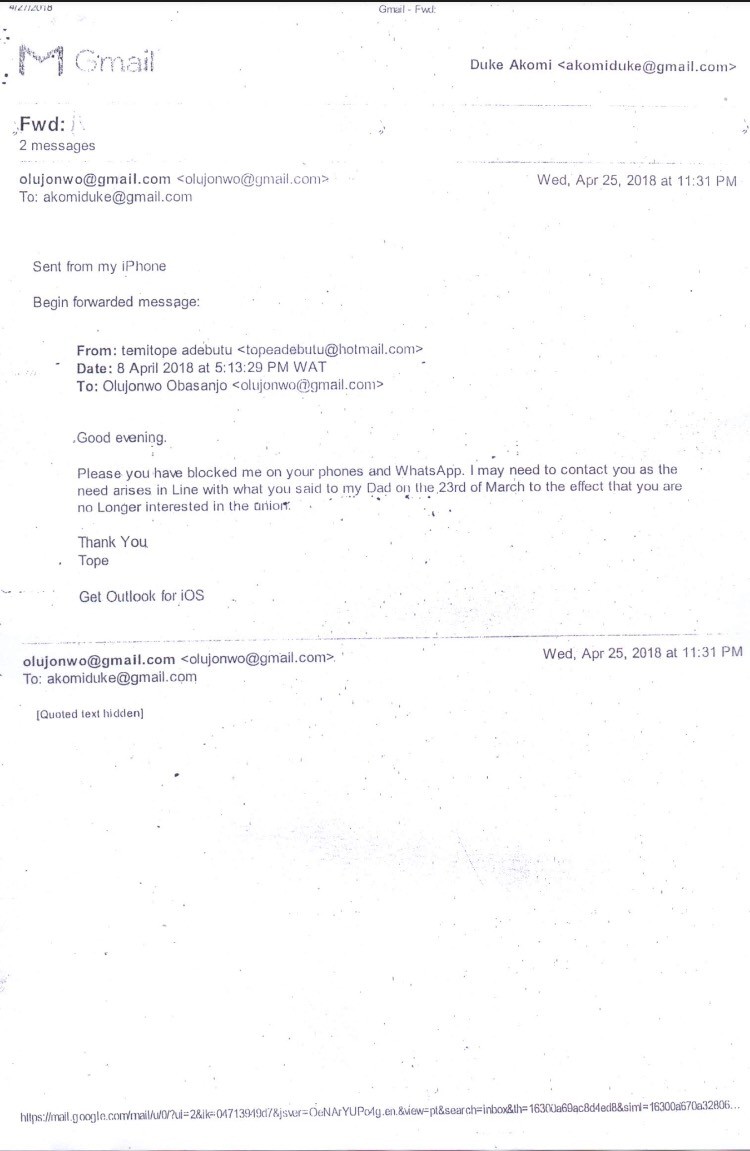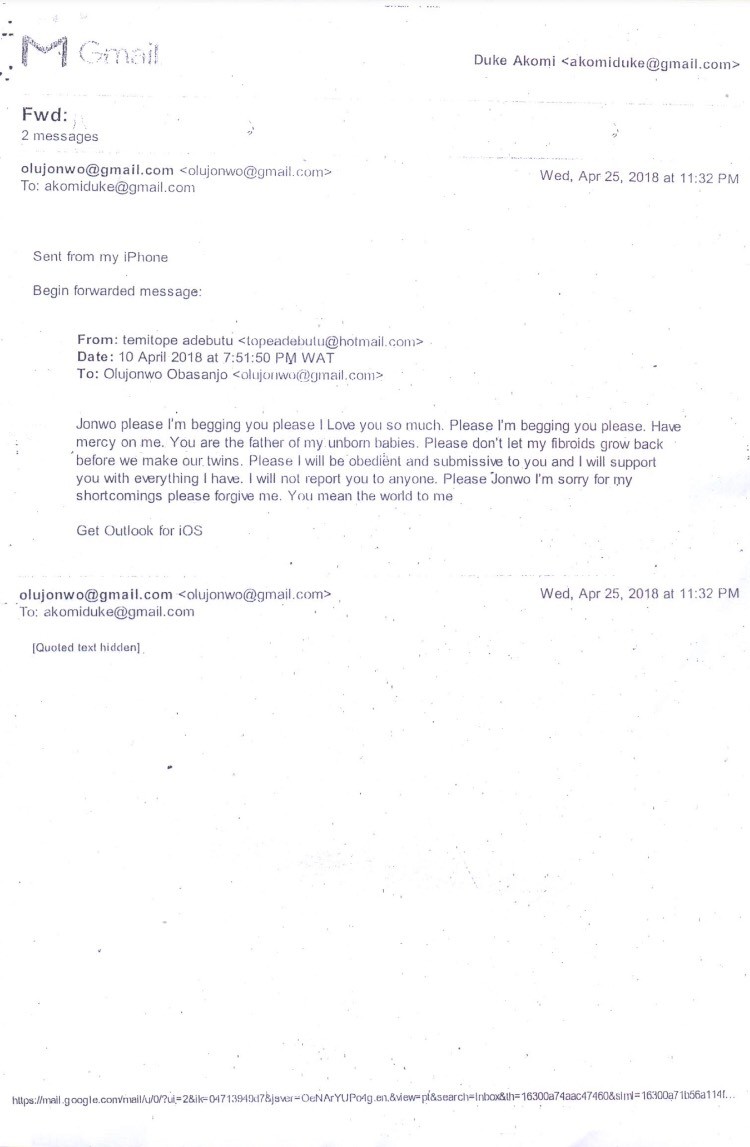 We hope the couple is able to resolve the issues amicably.