Bobrisky's real name is Okuneye Idris Olanrewaju. He was born in the year 1992 at Ebute Metta. He attended kings's College in Lagos State, one of the most prestigious schools in the country. He studied accounting and graduated from the University of Lagos, (UNILAG).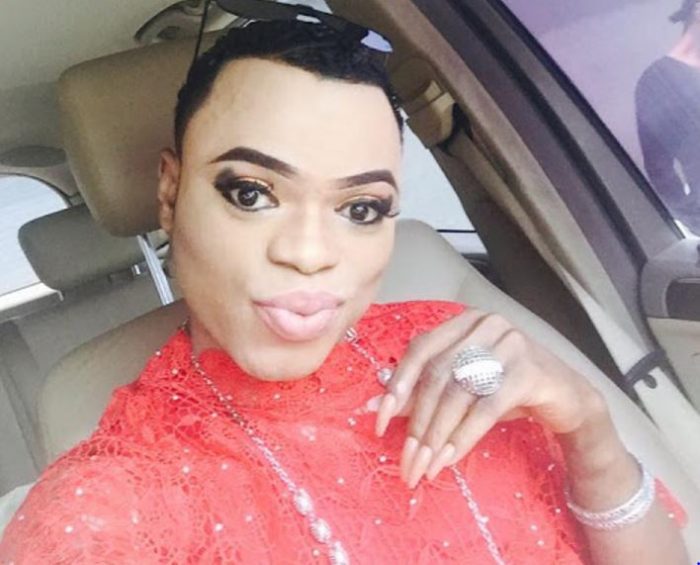 Religion: Bobrisky has a very rich Muslim background, his parents are devoted Muslims who never jokes with their praying hours (5 times in a day). Unlike his parent, Bobrisky chose to be a Christian, citing stress as his reason for neglecting his parent's religion.
How he became popular: It was acknowledged that Bobrisky in 2016 used the social media platform to attract the public to himself by uploading a very controversial statement on his social media accounts (Snap chat and Twitter). He publicly opened the secret behind his marital status and life by showing the image of the man whom he called his boyfriend.
Controversies: There are many controversial celebrities that believe in cross-dressing, which is the act of putting on costumes, dress and other attires that belongs to an opposite sex or gender. Derenle, Charly boy are just some few examples but Bobrisky took the cross-dressing trend to another level which he used to raise controversies and popularity to himself.
Bussiness, Assets & Net Worth: Bobrisky is an entrepreneur who uses some of skills and knowledge to create income and wealth for himself even though he brags about it on social media a lot. It is said that he performs as MC (master of ceremony) for high-profile events and occasions. He also acts in some short video shoots which of course is against society morals. These videos are later uploaded to his Snapchat account and they go viral. It is said he makes money from it too.
Prior to becoming famous, he started out by re-selling clothes to his classmates and doubling the price. Not long after, he was able to open his first boutique in Ikeja. He called it Bob, which was the short for Bobo, his old childhood nickname. Later, when his lifestyle started to attract even more people, he took the name to Bob, added the word 'risky' and became the infamous Bobrisy. He later opened another shop for selling makeup. He also sells creams which he named 'Bobrisky bleaching cream'. The cream called Bob Whitening Cream became internationally famous, with exports to contries like the United Kingdom and Germany. He claims that his cream which costs $400, sells everyday. This brings in quite a fortune every year.
We can see your d**k – Fans to Bobrisky for rocking tight jeans (Photos)